Forensic Genetics and Massively Parallel Sequencing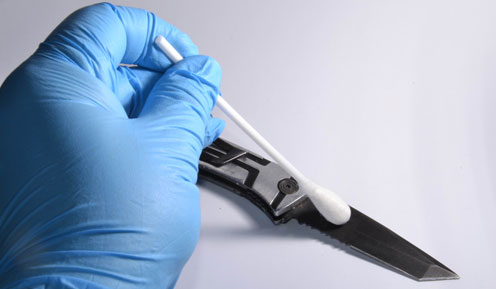 This summer, you have the chance of receiving a comprehensive insight into forensic genetics and a broad introduction to massively parallel sequencing (MPS) work including data analysis. Join our summer course and learn more about the fascinating work in forensic genetics, MPS, and get hands-on experience with data analysis within MPS. 
The course focuses on relevant forensic topics such as:
MPS of forensic genetic markers (SNPs and STRs).
Molecular autopsy (sudden cardiac death).
Complete mitochondria sequencing.
Prediction of the suspect's externally visible characteristics and ancestry.
Age determination using methylation patterns (metDNA).
Tissue identification
After completing this course, you will be able to understand, analyse, and interpret forensic genetic data. You will be able to understand the latest research and advantages with forensic genetics and MPS work and data analysis. Finally, you will be able to work with command line and understand the common way of analysing MPS data.
| | |
| --- | --- |
| Preparation/self-study | 12 - 16 June 2023 |
| On-campus module | 14 - 25 August 2023 |
| Exam (participation) | 25 August 2023 |
Credit points: 5 ECTS