Panum and Maersk Tower
Panum's main entrance is by the Maersk Tower:
Blegdamsvej 3B,
DK-2200 København N
The main entrance is open around the clock. On weekdays between 7:00 and 17:00 you can enter without ID card.
Deliveries for Panum must go through the Logistics Department in the service yard from Nørre Allé 14 and arrive between 8:00 and 12:00, if possible. After 12:00 the department is busy performing other functions.
Cars: It is not possible to park your car at the Panum area. If you work at the university, please visit KUnet to learn about your options (in Danish).
Bicycles: Sheltered bike parking under the Maersk Tower (approx. 950 bicycles). Access from Blegdamsvej 3B and Nørre Allé 20.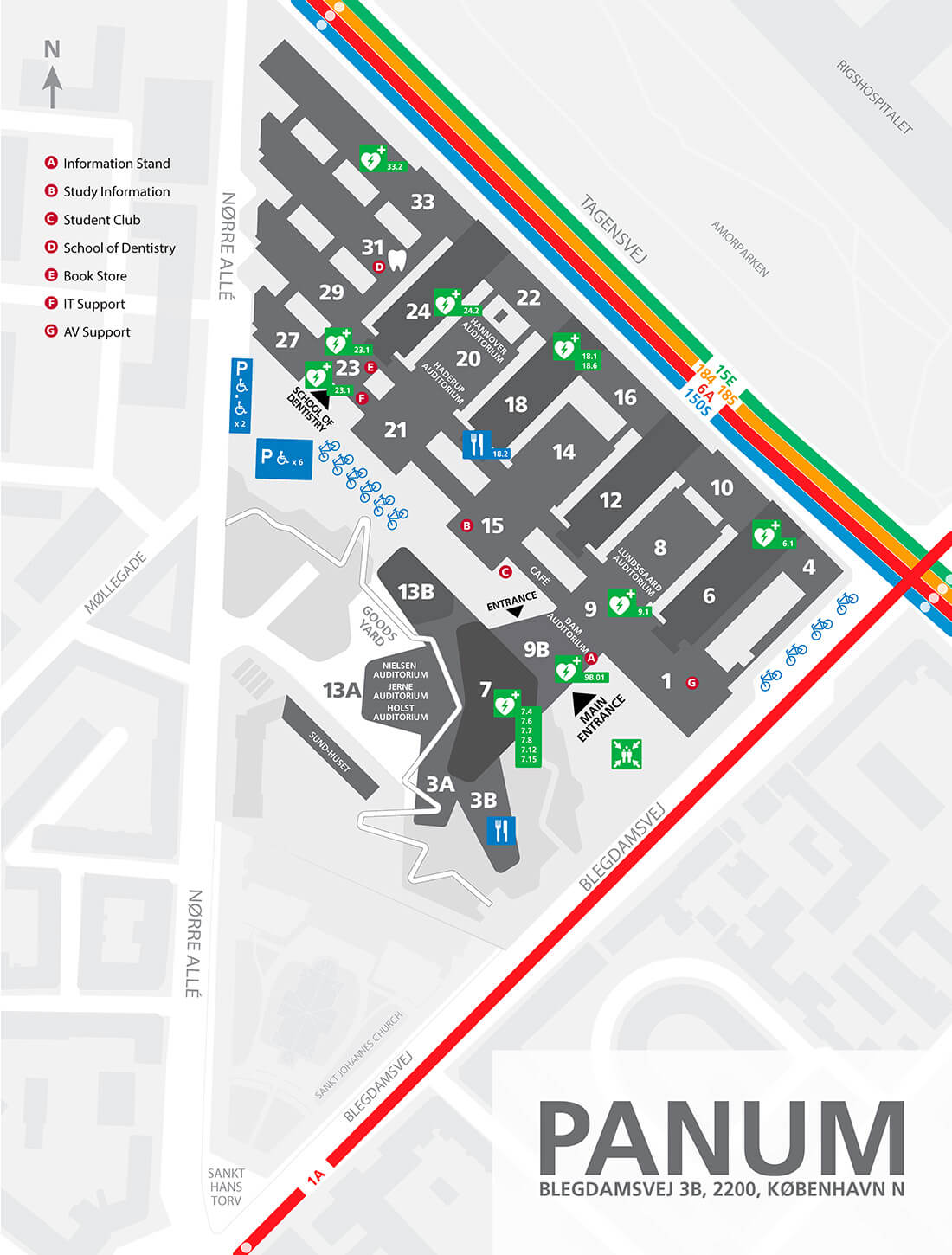 Contact us
Telephone: (+45) 35 32 79 00 or mail: email@sund.ku.dk.