17 August 2022
Professor receives honorary award for 11-year-old study that has been cited more than 2,800 times
Award
In Denmark, we are famous for our register-based research, and now Professor Elsebeth Lynge – one of the pioneers in the field – receives the honorary 10-Year Impact Award. However, new work procedures threaten Danish register-based research.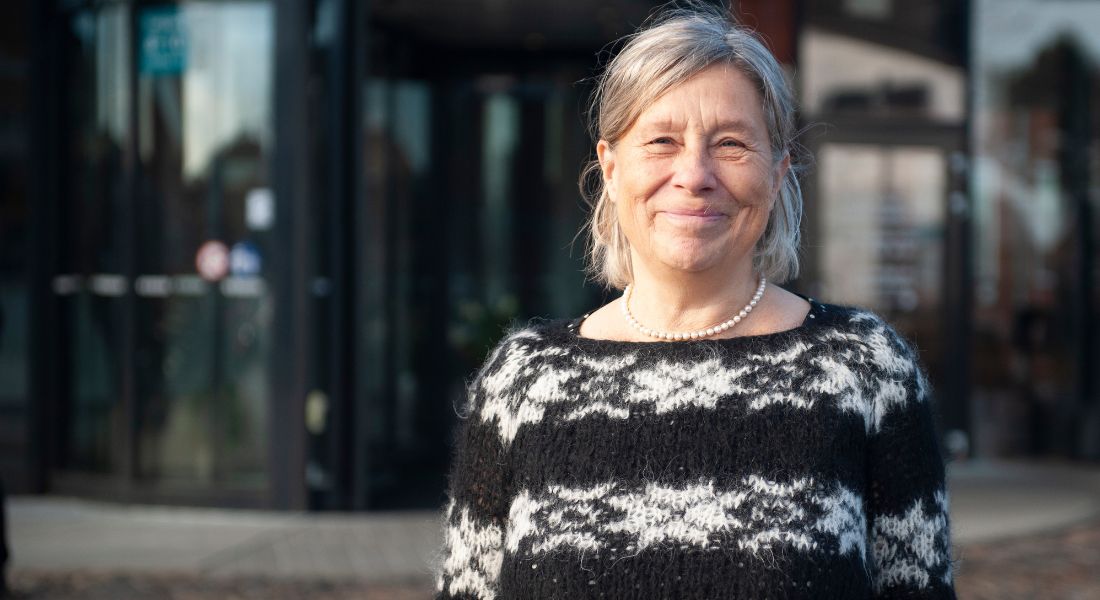 Is the mortality rate of people in certain professions higher than normal? Should women be screened for cervical cancer once a year? Register-based research can help researchers identify major changes in public health. And that was what kindled Professor of Epidemiology Elsebeth Lynge's interest in register-based research.
"I am excited by the fact that a bunch of figures can help us shed light on public health issues. They give us a good sense of the development in health over time and differences in health across populations," says Elsebeth Lynge, who is Clinical Professor at the hospital in Nykøbing Falster and affiliated with the Department of Public Health at the University of Copenhagen.
She recently received the honorary 10-Year Impact Award from SAGE Publications for an article outlining the Danish National Patient Register and the research opportunities it holds. The award is awarded once a year to researchers whose papers still have a great impact on research 10 years after they were first published.
"The email made me really happy. I immediately forwarded it to my two co-authors, and we have decided to treat ourselves to a good meal when the opportunity arises," says Elsebeth Lynge.
The article that has secured Elsebeth Lynge and her co-authors the award was published in a special issue of the Scandinavian Journal of Public Health, and it describes the Danish national registers.
"The article focussed on the Danish National Patient Register, which holds information about all examinations and treatments in Danish hospitals. The reason why the article has been cited so many times is probably that the Danish National Patient Register is the register that has been used in the most register-based projects in Denmark," says Elsebeth Lynge.
Women painting Christmas plaques
But since 2011, Danish register-based research has been affected by a series of new work procedures. Getting access to register data has become more difficult and time-consuming. A study about women who had been employed to paint Christmas plagues is a good example of that, Elsebeth Lynge explains.
"The blue paint used for the Christmas plaques is based on a chemical called cobalt. In 1997, we published an article about a study which focussed on whether women who had produced Christmas plaques using cobalt paint had increased risk of developing lung cancer," she says.
I am excited by the fact that a bunch of figures can help us shed light on public health issues
In May 2021, Elsebeth Lynge was contacted by the WHO's International Agency for Research on Cancer. They wanted an update of the study, so the study results could enter into an assessment of whether or not cobalt is in fact carcinogenic. 
"I liked the idea. The data from the old study were held at the Danish National Archives, which meant that we would be able to dig up the old data set and add new cancer figures from the intervening years. We thought it would be relatively easy," says Elsebeth Lynge.
Today, a year later, Elsebeth Lynge is still waiting for permission to access the data, though the WHO completed the assessment long ago.
"It is such a shame, because it means that an important source is missing from the assessment. But it also means that international interest in Danish researchers is waning, because we cannot deliver fast enough. I am afraid this means that we miss out on important research," says Elsebeth Lynge.
Difficult to exploit the potential of Danish register-based research
According to Elsebeth Lynge, it has become more difficult for researchers wanting to do register-based research in Denmark to get access to the right data.
"Being entrusted with personal data is a serious matter, and as researchers we need to treat the data carefully and conscientiously. Previously, this was a matter of course between researchers and case workers at e.g. Statistics Denmark," says Bente Lynge and elaborates:
"Today, things have become more bureaucratic, and we experience long response times. In my opinion, it is the administration of the GDPR and not the GDPR itself that places obstacles in the way of Danish register-based research."
Elsebeth Lynge's article on the Danish National Patient Register is available here.
Contact
Professor Elsebeth Lynge
+ 45 20 42 18 63
elsebeth@sund.ku.dk
Journalist and Press Officer Sascha Kael Rasmussen
+ 45 93 56 51 68
sascha.kael.rasmussen@sund.ku.dk
Topics