20 February 2023
Elite Research winner: "You shouldn't count yourself out just because you don't think you are quite there yet"
Award
Today, newly appointed Professor Eline Lorenzen receives the Ministry of Higher Education and Science's Elite Research Prize for her research in biodiversity and environmental changes and her capacity for interdisciplinary research.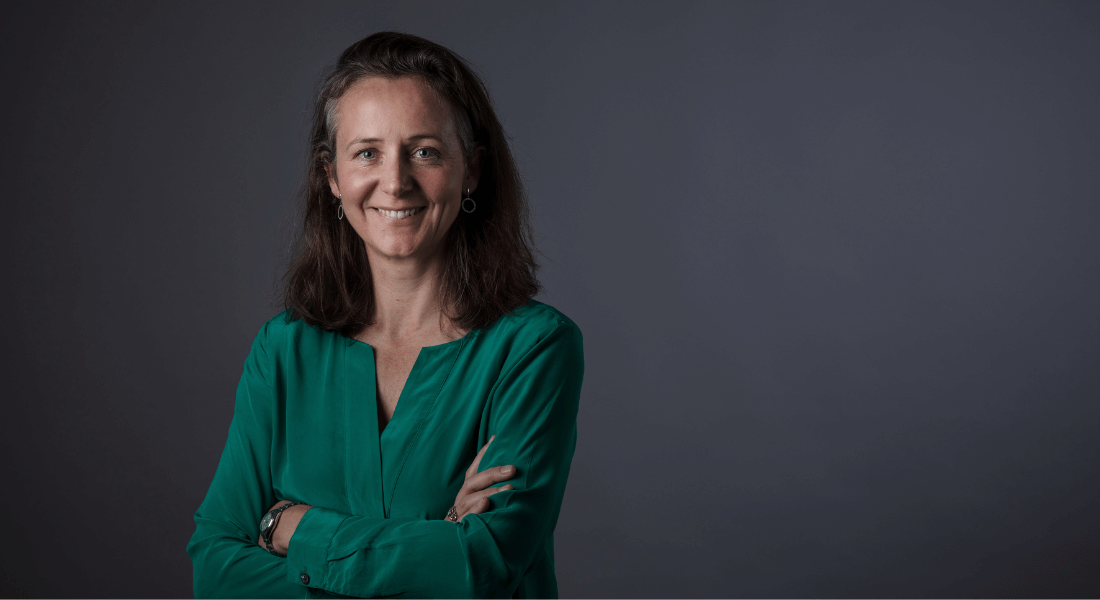 It all started with when Eline Lorenzen was just eight years old, and her family moved to South Africa. She spent three years in the country, and without knowing it, her experiences there have been instrumental for shaping her research trajectory, which has focused on investigating past and present interactions between climate change and biodiversity.
"Sub-Saharan Africa has the highest diversity of mammals anywhere on Earth. I was so very fortunate to experience this as a young child. When we went on safari, I would bring my mammal book and binoculars, and just sit in awe of the sheer diversity of birds and mammals around. It was like nothing I had ever experienced. And this is how I gained my interest in understanding how the patterns of biodiversity we observe today came about," says Eline Lorenzen, who as of today is professor of molecular natural history at the Globe Institute, University of Copenhagen.
Eline Lorenzen's research still focusses on the diversity and distribution of mammals across the land- and seascape. And this, together with her capacity for interdisciplinary research, is why she has been awarded the Elite Research Prize. It was one of her first mentors, palaeogeneticist and Professor Eske Willerslev, who inspired her to combine multiple disciplines in her research.
"I joined Eske's group after I finished my PhD. He was an incredible mentor for me, and I learned a lot from working with him. And also we had many good laughs. It's many years ago now, but I'd say my time with Eske is the main reason I stayed in academia to pursue a career in research," says Eline Lorenzen and adds:
"He taught me the importance of telling a good story with your data. A story that people will get excited about. I kid you not, even the dullest data have a good story to tell! To me, writing a scientific paper is like the staging of a play. You need to present the context of your data in a dramatic narrative. I was never any good at writing essays in school, but now, writing papers is what I enjoy the most."
"Is this a prank?"
The Elite Research Prize is awarded to the most talented researchers in Denmark, and very few manage to get through the eye of the needle. Still, Eline Lorenzen stresses that it is important to believe in yourself, even if you don't think you are a candidate for the award just yet.
"I was an associate professor when I was nominated for the Elite Research Prize, which does not often happen, but that does not mean it is not possible. You should not count yourself out, just because you don't think you are quite there yet. I guess this applies to all aspects of life," says Eline Lorenzen.
She certainly did not expect to be one of this year's five Elite Research Prize winners.
"When I received the letter from our Minister of Higher Education and Science informing me that I would receive the prize, I called my mum to tell her the good news. She sounded pretty sceptical, and asked to read the letter herself. After a couple of minutes, she called me back and said 'Are you sure this is not a prank? It sounds just too good to be true'," laughs Eline Lorenzen.
"Like one of those phishing mails from a president of a far-away country that says you've won a million dollars, all you need to do is send all your banking details."
Back to the savannah
Each Elite Research Prize is DKK 1.2 million. The DKK 200,000 is a personal award and DKK 1,000,000 goes to research.
Eline Lorenzen plans to spend the research funds on testing some novel ideas that she has not yet had the opportunity to prioritize. And she also has a plan for the personal award.
"I would live to bring my family on a safari to the African savannah. My daughter is the same age I was when I first experienced the South African landscapes, and I would love to be able to share that experience with her. Because it has been so instrumental in shaping my own life and interests," she concludes.
But first, Eline wants to spend some time with her research group. Because without them, she would not have received the Elite Research Prize, she says.
"This was possible only because I have some of the best young research talents in my group. This prize is not just for me; it is for my group. They are crucial to making all this happen," says Eline Lorenzen.
Read more about Eline Lorenzen's research and the Elite Research Prize here (in Danish).
Contact:
Professor Eline Lorenzen
+45 26 70 10 24
elinelorenzen@sund.ku.dk
Journalist and Communications Officer Sascha Kael Rasmussen
+45 93 56 51 68
sascha.kael.rasmussen@sund.ku.dk
Topics