24 November 2022
Parkinson's patients have increased risk of cavities and tooth extraction
Teeth
We typically associate Parkinson's disease with symptoms such as tremors, impaired balance, and joint stiffness. But with the diagnosis also come various oral health issues, new research reveals.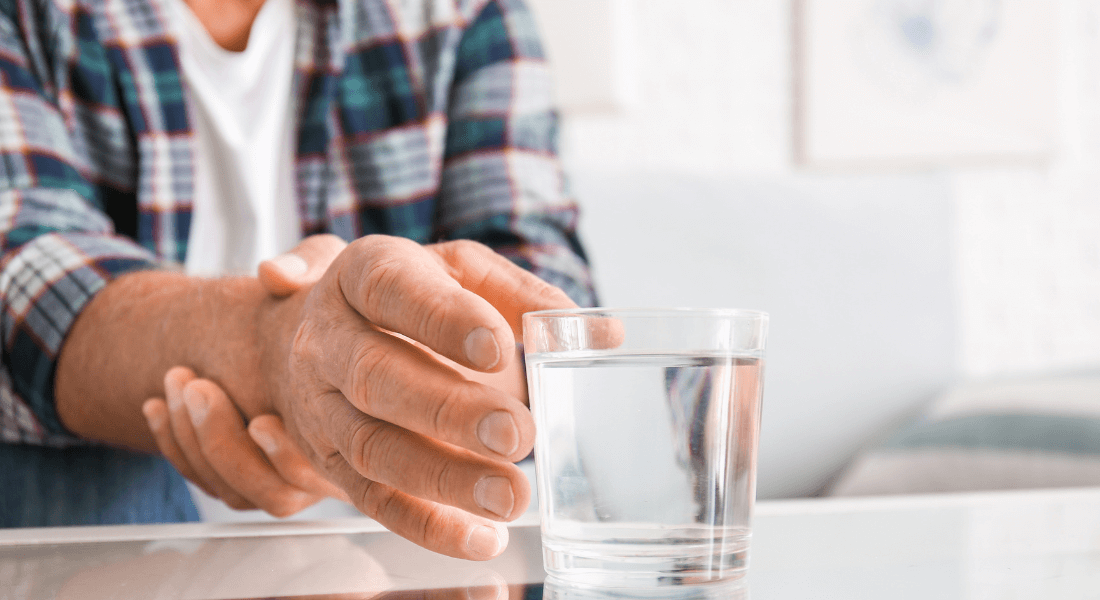 "Each time a person without Parkinson's disease has a tooth extracted, Parkinson's patients have one and a half tooth extracted. And for every filling, Parkinson's patients get 1.7 fillings," according to PhD Student Sara Baram from the Department of Odontology at the University of Copenhagen. She is one of the researchers behind a new study on Parkinson's disease and oral health.
It is a register study of approx. 7,000 Danish Parkinson's patients, which compares them to people of the same age and gender who do not suffer from the disease.
"Our results help confirm that Parkinson's patients go to the dentist more often than people who do not suffer from Parkinson's disease. And they typically do not go to the dentist for a check-up or prevention, but to get a filling or have a tooth extracted. This suggests that people with Parkinson's disease have increased risk of oral health issues," Sara Baram explains.
In addition, people with Parkinson's disease do not go to the dentist as regularly as other people.
"This suggests that people with Parkinson's suffer from more oral health issues or more tooth ache than others," says Sara Baram.
More harmful bacteria in the mouth
Parkinson's is a so-called neurodegenerative disease, which leads to impairment of some brain functions, resulting in tremors, walking difficulties and poor balance. But Parkinson's disease also affects the mouth and teeth.
"Most Parkinson's patients will at some point experience difficulties holding on to or controlling a tooth brush. Some also experience cognitive issues such as dementia or depression, which makes it hard to remember to brush one's teeth or find the surplus energy to go to the dentist," says Sara Baram.
Furthermore, most Parkinson's patients produce less saliva than others, and this is also likely to affect their oral health, she explains.
"We normally produce a certain amount of saliva, which helps us neutralise and swallow potentially harmful bacteria in the mouth. Because of their medication, Parkinson's patients do not produce enough saliva, and this increases their risk of oral health diseases.
Healthcare workers must be aware of the problem
Even though Parkinson's patients see various oral health issues, there is little focus on information and prevention after diagnosis.
"We have conducted a small-scale study, which shows that patients receive very little information about potential oral health issues. Both dentists, doctors and care assistants lack knowledge of the subject, which is overshadowed by more serious symptoms. But at some point, patients will experience increasing oral health issues, and that is why it is so important that healthcare workers are aware of the problem," says Sara Baram.
She therefore hopes the study can help bring focus on prevention, and that doctors will begin to make patients aware of the oral health-related side effects of their medication.
"We need to put oral health on the agenda and offer the right guidance, possibly in the form of preventive treatment, though not necessarily conducted by dentists. This should also apply to other chronic diseases, because we know that there is often a connection between disease and poor oral health," says Sara Baram.
The study, "Dental care utilization among persons with Parkinson's disease in Denmark", has been published in Community Dentistry and Oral Epidemiology.
What did the study entail?
The study included approx. 7,000 Parkinson's patients and a control group of approx. 35,000 healthy individuals of the same age, gender, geography and socioeconomic status. The individuals in the Parkinson's group were selected from the group of patients who were prescribed medication for Parkinson's disease at least twice in the period 2015-2016. The register study followed the patients over a five-year period and compared them to the control group, focussing on number of visits to the dentist and the type of treatment received.
Contact:
PhD Student Sara Baram
+ 45 30 25 53 50
sarb@sund.ku.dk
Journalist and Press Officer Sascha Kael Rasmussen
+45 93 56 51 68
sascha.kael.rasmussen@sund.ku.dk
Topics