6 October 2022
Not all covid-19 lockdowns improved air quality in world cities
Air quality
Contrary to what one might expect, air quality did not improve during mild covid-19 lockdowns in all cities. In fact, the emission of harmful gasses from transport has in some places increased, even during stringent covid-19 lockdowns, research from the University of Copenhagen shows.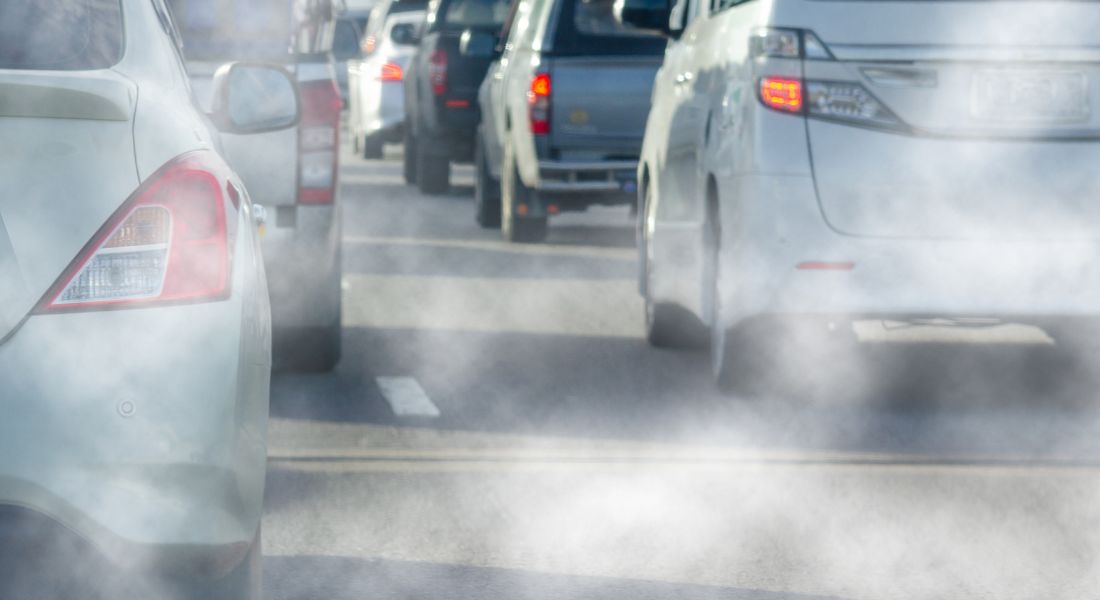 Social distancing, press conferences and a work laptop that gained permanent residence on the dining table. We probably all have clear memories of the covid-19 lockdowns of the past few years. But what does the quality of a lockdown mean for the air quality in the cities? Researchers from the University of Copenhagen looked at this in a new study, and the results were surprising.
"So far studies have found that covid lockdowns, regardless of their quality, improved air quality. Our study looks at how the type of lockdown impacted air quality, and we surprisingly found that mild lockdowns on average increased NO2 by 2 percent globally, which was near 7 percent in Europe and Central Asia," says one of the researchers leading the study Heresh Amini, Assistant Professor at the Department of Public Health.
NO2 is a type of gas that is particularly emitted from traffic. It can be linked to lung diseases and, in worst case, death. If the amount of NO2 increases, the air quality deteriorates.
"We all experienced to stay home, and we thought, that the air quality would change for the better. My initial expectation was that air quality must change a lot and improve," says PhD student Jiawei Zhang who is first-author on the study.
Heresh Amini expected better air quality as well, regardless of the type of lockdown.
"This also shows how biased we can be in our assumptions. When we look at data in detail, there might be another story," says Heresh Amini.
The study examined the air quality in about 2000 cities worldwide. The researchers found an average increase in NO2 during the mild lockdowns, especially in Europe and Central Asia. Zooming in on Denmark it looks a little different than the bigger picture.
"This study shows that satellite observed NO2 levels did not significantly improve in Denmark." Heresh Amini explains.
Comprehensive measures to slow down climate changes
Although we have been in our home a lot more during the lockdowns, the air we breathe every day has not necessarily improved in every city. According to the researchers, this may have something to do with social distancing and trying to avoid situation with a lot of people.
"During mild lockdowns, people might more frequently have used their car instead of public transportation, which may have increased the concentration of air pollution in certain cities. During moderate lockdowns there was on average almost no difference in air quality, but under stringent lockdowns we generally see improvements," says Heresh Amini.
This study not just provides knowledge about how the lockdowns affect air quality. The increased emission is also important regarding the climate, and they can also be used to give us an idea of what is needed to be done to accommodate the problems of global warming.
"More air pollution emission is correlated with more emissions of pollutants that can speed up the climate change. So the measures for improvement of air quality, they may also reduce emission of gases that aggravate global warming," says Heresh Amini and states, that serious actions are needed in terms of global warming.
"This study shows that mild actions may not be that helpful for improvement of air quality, as we were hoping for. If we want to improve air quality and also abate climate change, we need evidence-based appropriate policies," he says.
The study Stringency of COVID-19 Containment Response Policies and Air Quality Changes: A Global Analysis across 1851 Cities has been published in Environmental Science and Technology.
This is what the researchers have done
The researchers have examined the air quality via a satellite in orbit around Earth. It measures the air quality in every country in the world on daily basis. The researchers have looked at the figures from the various types of covid-19 lockdowns.
They created three categories of lockdowns: mild lockdowns, moderate lockdowns and stringent lockdowns. This way they can tell how the different types of lockdowns affect air quality.
They included about 2000 cities worldwide, and also aggregated the results for World Bank Regions.
Contact: 
Assistant Professor Heresh Amini
+45 35 32 13 16
heresh.amini@sund.ku.dk
PhD student Jiawei Zhang
+45 35 32 02 62
jzh@sund.ku.dk
Journalist og Press Officer Sascha Kael Rasmussen
+45 93 56 51 68
sascha.kael.rasmussen@sund.ku.dk
Topics