3 March 2022
The world's most prestigious brain award goes to a researcher from UCPH
The Brain Prize
Ole Kiehn – one of Denmark's leading brain researchers – will today be awarded The Brain Prize for his ground-breaking mapping of the neural networks in the brain and spinal cord that activate and control our movements.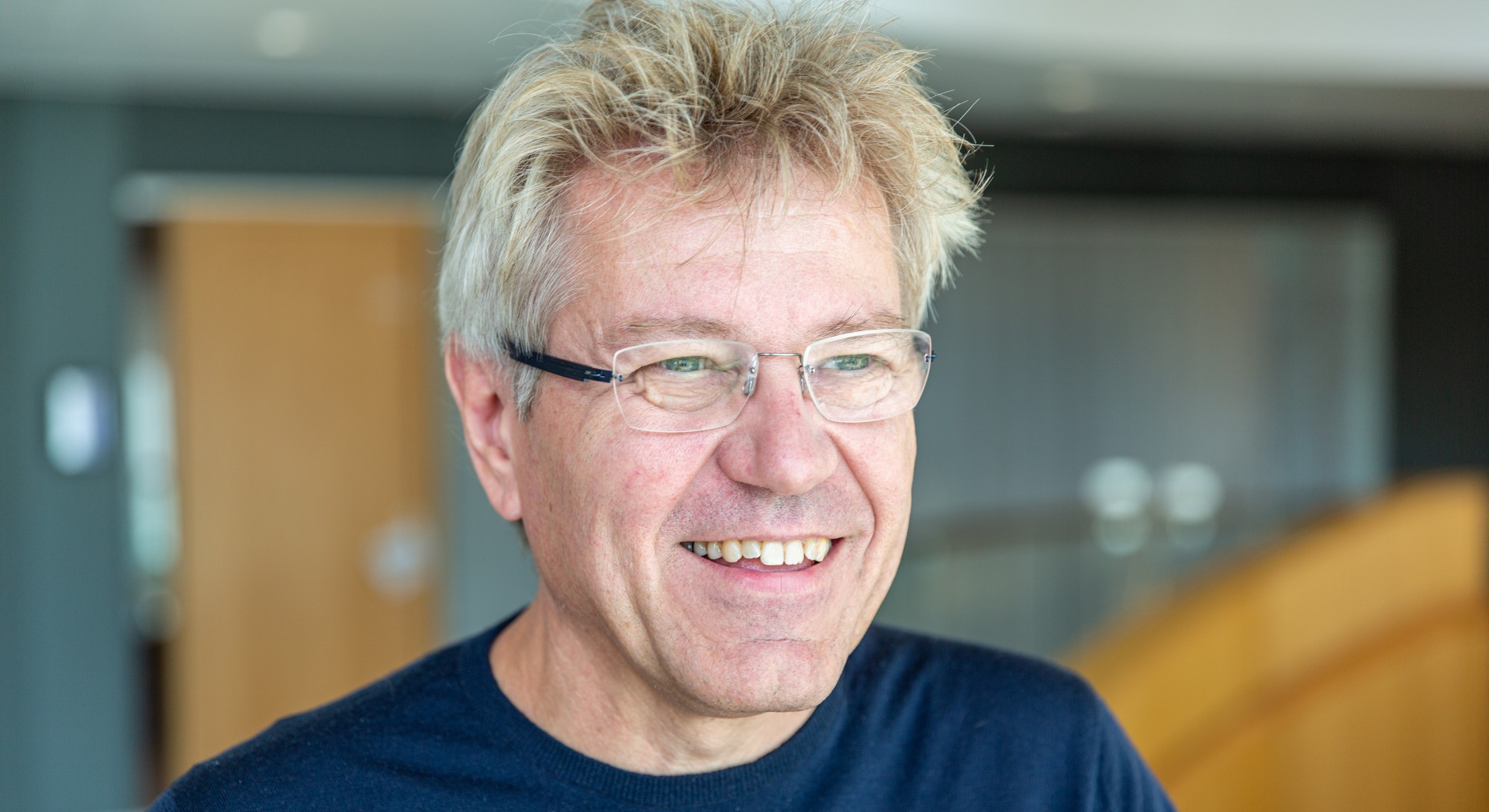 "The brain is the most important organ we have. It controls everything. And then it is amazingly complicated, consisting of billions and billions of cells that are incredibly interesting to study."
These are the words of Professor of Neuroscience, Ole Kiehn, who will today be awarded the Lundbeck Foundation's Brain Prize for his ground-breaking work in mapping how the human nervous system controls our motor skills.
He receives the award of DKK 10 million together with Professor Silvia Arber from the Biozentrum University of Basel & Friedrich Miescher Institute and Professor Martyn Goulding from the Salk Institute for Biological Sciences who also conduct research into our brain and motor skills. The 10 million is a personal prize and is shared by the three recipients.
"It came as a big surprise to me when I received the call about the award. I am very happy and proud to receive the award and share it with my co-recipients. It means a lot to me because it celebrates basic science in the field I represent. It is a great recognition of the motor field and the insight it has brought to understand brain function, and to the many people that have contributed," says Ole Kiehn.
In addition to a basic understanding of neuroscience, the work of Ole Kiehn and his colleagues also provides new knowledge when it comes to fighting motor neuron diseases such as ALS, Parkinson's and spinal cord injuries.


"The ability to move is fundamental," says University of Edinburgh Professor Richard Morris, chair of the Brain Prize Selection Committee.
"From the first steps of a baby through to the balance and agility required in riding a bicycle, movement is something we do all the time. Understanding how the brain and spinal cord control movement is a huge scientific challenge. Elegant experimental work by the three recipients has helped uncover how intentions to move are transmitted through the intricate firing of brainstem circuits all the way down to the specific pattern-generating cells of the spinal cord whose activity controls the muscles of the body including the fingers, arms and legs."
First discovery
Ole Kiehn's interest in the brain started at the end of his medical studies, when his girlfriend at that time had her first severe epileptic seizure.
"I contacted Hans Hultborn who was a relatively newly appointed professor from Sweden at the Department of Neurophysiology in Copenhagen. I became a part of the team, and exactly at midnight on the day when I turned 25, we finally got proof that motor neurons can express plateau potentials, which is a cellular property used to produce long-term motor activity. This was a significant discovery that I was fortunate enough to be part of. It marked the beginning of my scientific career," says Ole Kiehn.
When he finished the medical programme, he immediately dedicated himself to research. And over the last 30 years, Ole Kiehn has systematically mapped the basic neural networks that activate and control our muscle activity. He has developed and applied electrophysiological and modern molecular biology techniques to shed light on the functional organisation and diversification of neural networks in mammalian spinal cords and brainstems that control movement.
"I have always had a strong focus on basic neuroscience. I love this view and I hope that we in the future will be able to use the motor pathways to understand even better how higher brain functions - that use the movement as expression - come about. It is very satisfying to see that basic neuroscience discoveries may lead to improvement of treatment for brain diseases or trauma to the brain even it is only in its infancy."
The Brain Prize will be presented on 25 May 2022 at a ceremony in Copenhagen attended by HRH Crown Prince Frederik.
Contact
Professor Ole Kiehn
ole.kiehn@sund.ku.dk
+45 93 56 59 63
Presse- og kommunikationskonsulent Liva Polack
Mobil: +45 23 68 03 89
liva.polack@sund.ku.dk