11 January 2022
Two grants attract international research profiles to UCPH
Recruitment
With a new grant each, two international research profiles have taken up positions at the Faculty of Health and Medical Sciences at the University of Copenhagen. The recruitment is made possible by the Young Investigator funding program from the Novo Nordisk Foundation.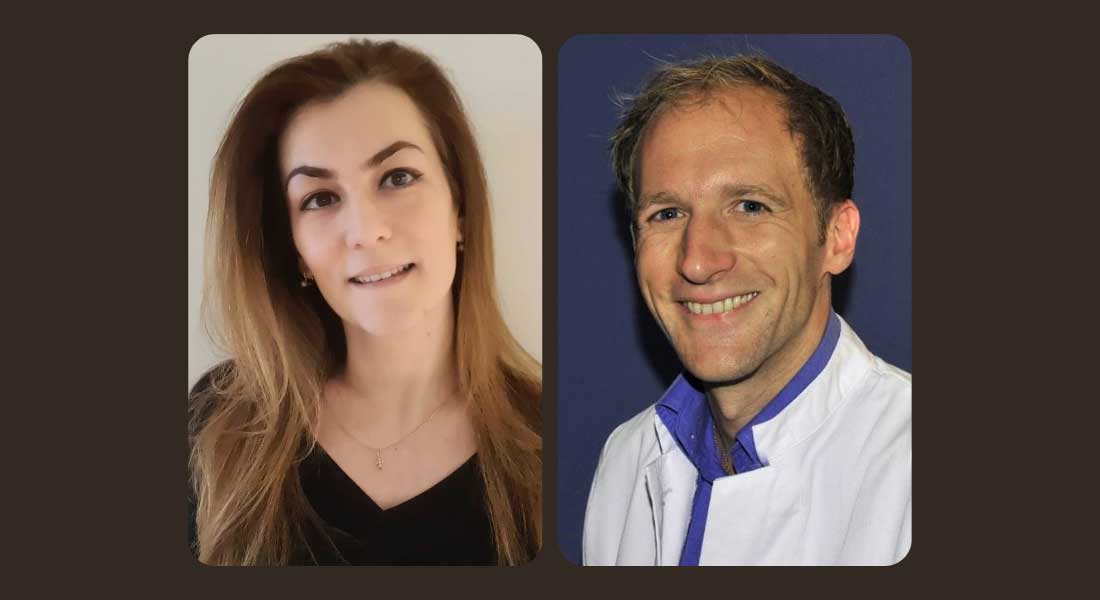 It is crucial to attract international research talent for an international institution such as the University of Copenhagen (UCPH). Every year, the Novo Nordisk Foundation awards grants in the Young Investigator program to achieve exactly this – to recruit international research talents to Denmark.
This year, two of these grants have been given to researchers at the Faculty of Health and Medical Sciences. Dominik Linz is recruited to the Department of Biomedical Sciences (BMI), while Ana Cvejic has taken up a position at the Biotech Research and Innovation Centre (BRIC).
Read more about the two profiles below:
Ana Cvejic
Dr. Cvejic has been a Group leader at the Department of Haematology, University of Cambridge, UK. She aims to understand how blood cells develop and how their development and their ultimate function is influenced by their environment and environmental cues.
In her group at BRIC, they will study how stem cells and progenitor cells make so-called 'fate choices' in the context of the niche they are surrounded by. Ultimately, Ana Cvejic research aims to answer complicated questions surrounding the development of childhood leukaemia.
"The Novo Nordisk Foundation Young Investigator Award will allow me to set up my group at the BRIC and perform cutting-edge multi-disciplinary research and innovation. It will allow me to further develop an ambitious programme of work and establish a long-term strategy to perform ground-breaking work in the area of human development, cancer and stem cell biology", says Ana Cvejic.
Dominik Linz
Dr. Linz is a cardiologist and electrophysiologist and has conducted his previous research at the Cardiovascular Research Institute Maastricht and at Maastricht University Medical Center, The Netherlands.
His research focuses on understanding heart diseases. More specifically, he is investigating the mechanisms underlying atrial arrhythmias, the interaction with concomitant lifestyle factors with focus on sleep-disordered breathing and the development and implementation of new treatment and management approaches. The title of Dominik's Young Investigator Award project is "Arrhythmia mechanism-tailored assessment of sleep-disordered breathing in atrial fibrillation".
"During the last years, I have been involved in several ongoing and new research projects at BMI here in Copenhagen. Thereby, I got to know the excellent infrastructure of UCPH and collaborated closely with the group of the Cardiac Physiology Lab. I am very enthusiastic to use the Novo Nordisk Foundation Young Investigator Award to establish my new and comprehensive research program on lifestyle factors in cardiac arrhythmias," says Dominik Linz.
Contact
Dominik Linz
dominik.linz@sund.ku.dk
dominik.linz@mumc.nl
Ana Cvejic
as889@cam.ac.uk


Press Officer Mathias Traczyk
93 56 58 35
mathias.traczyk@sund.ku.dk