17 January 2022
Researchers and industry join forces in SPARK Denmark to strengthen Danish innovation
Innovation
The innovation programme SPARK Denmark is being established at Denmark's five largest universities based on a grant of DKK 44 million from the Novo Nordisk Foundation. SPARK Denmark builds on successful experience from abroad and will enable researchers to commercialise their research or innovative ideas and to attract investors.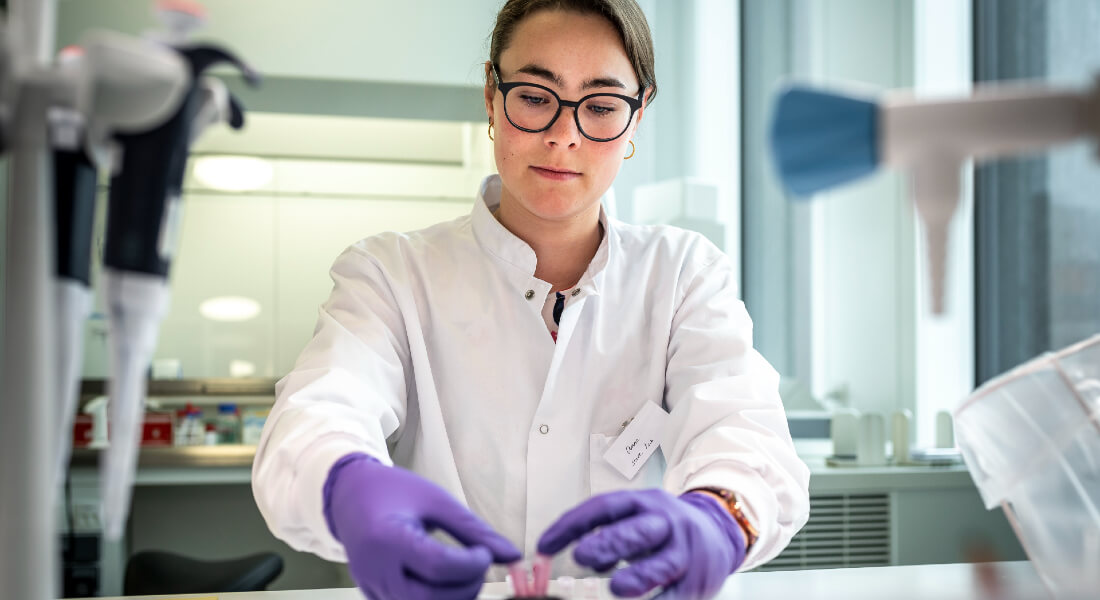 Denmark is a leading country in basic research in the life sciences and in the number of registered patents per capita in biotechnology and medical technology. Unfortunately, the number of new products and solutions launched does not reflect this, because the commercial expertise and the ability to raise start-up capital are often lacking. SPARK Denmark will seek to address this problem.
SPARK was originally established at Stanford University in the United States 2006. Since then, SPARK has become a global programme that has been rolled out at 40 research institutions, including hubs in northern Europe in Germany, Norway and Finland.
SPARK aims to improve the translation of promising academic projects, thus increasing the chances that they end up as solutions and products that benefit patients and society. SPARK researchers join an international SPARK network that provides access to a wide range of industry experts serving as mentors, start-up capital, training seminars and international SPARK Summits.
"Experience from abroad shows that the gap between academia and business needs to be bridged. Academic researchers obtaining access to development and commercial expertise from industry ensures that more new innovative inventions and solutions reach the market. In addition to giving the individual projects a boost, SPARK will help to strengthen Denmark's talent pipeline so that companies can also recruit the most talented experts in their field in the future. In addition, SPARK provides a major career boost for individual researchers and innovators," says Mikkel Skovborg, Senior Vice President, Innovation, Novo Nordisk Foundation.
The target group for SPARK Denmark ranges from PhD students to experienced professors from all universities and hospitals in Denmark. With the University of Copenhagen taking the lead and Aarhus University, Aalborg University, the University of Southern Denmark and the Technical University of Denmark affiliated, SPARK Denmark is expected to have a broad impact, both throughout Denmark and scientifically. During the first 5 years, up to 45 projects will receive SPARK grants. Applications in open competition to join SPARK Denmark will be assessed by a selection committee comprising representatives from the universities and external life science experts.
Trine Winterø, Vice-Dean for Innovation and External Relations at the Faculty of Health and Medical Sciences of the University of Copenhagen, says: "For many years, Denmark's universities have lacked this direct link to get industry specialists into the research laboratories and help to define what a relevant proof-of-concept study entails – and thus fulfil the challenge of translating more research from universities into benefits for society. SPARK Denmark is delivering the very first links in the long value chain leading to commercially valuable products, and we very much look forward to collaborating with universities in Denmark and the collaboration with life science experts from industry."
Very important for innovation in Denmark
During the first 5 years, applicants with projects within the life sciences will be eligible for SPARK Denmark grants. Specifically, these are early-stage projects in pharmaceuticals, medical technology, healthcare technology and industrial biotechnology. Once the researchers have successfully completed a SPARK Denmark course with their project, the aim is to ensure that the project has reached a stage that makes it attractive for further funding.
Hans Schambye, Chairman, DANSK BIOTEK, and CEO, Galecto, Inc., says:
"One of the greatest challenges for a successful biotechnology industry in Denmark is that too little of the top-class research at universities is translated into new companies and new products. The SPARK system has already proved its value in other countries, and since Denmark has a unique position with many experienced and skilled people in life-science companies, we have every reason to think that it will also work here. Giving university researchers access to tailor-made mentors who can provide both advice and guidance and also spot the commercial opportunities in the research is a really good idea."
The first round of applications will take place in May and June 2022, and the projects receiving a grant will be announced in the autumn.
Contact
Communications consultant Mathias Traczyk
93 56 58 35
mathias.traczyk@sund.ku.dk
Marie-Louise Jersin, Senior Communications Partner
+45 3049 4957
maj@novo.dk