1 February 2021
Global Health Case Challenge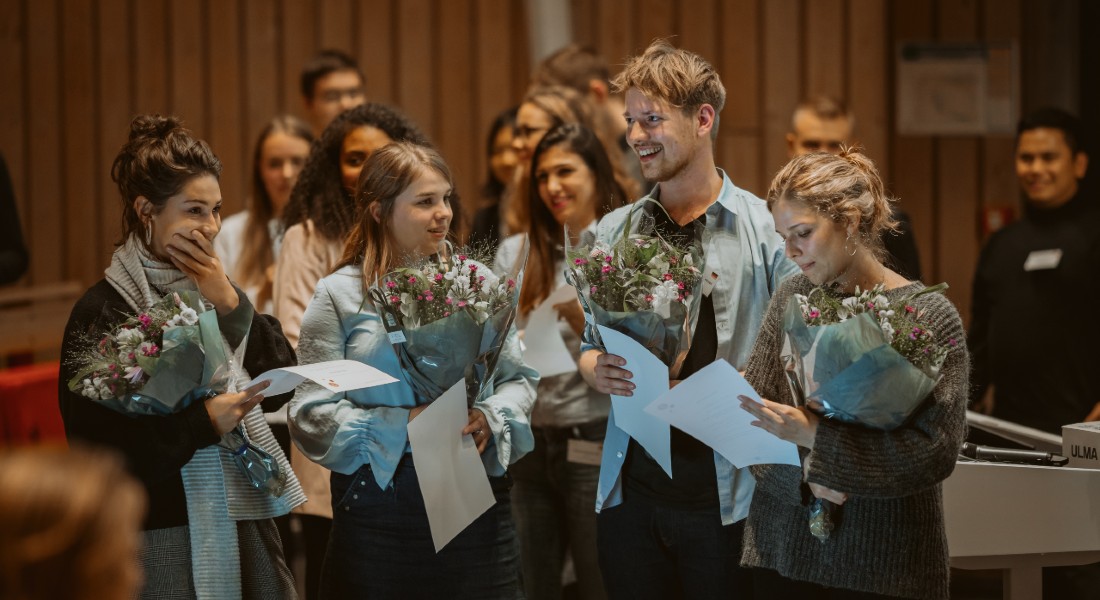 The course is only offered online 2021!
The Global Health Case Challenge is a new summer course designed to strengthen university students' problem-solving competencies and increase their engagement in real-world global health related issues. Through a combination of academic skills and innovative thinking, 50 students will collaborate in multidisciplinary teams to come up with the best solution to a case question provided by an external public or private partner. Each team present their solution both in writing and as a short oral pitch to a panel of examinators on the final day.
The course starts with a 20-hour online preparatory module consisting of video lectures and mandatory readings on methodological and analytical approaches and case specific topics. Furthermore, students are required to perform individual investigations and make a small assignment before they meet on campus.
The on-campus programme includes lectures and workshops on case related topics, problematization, feasibility, innovation and pitching. Underway, each team will also be given feedback from relevant resource persons. After the course, all students will hand in an individual reflection assignment (7 hours workload).
The course will provide you with in-depth knowledge about the principles of innovation, entrepreneurship and feasibility, effective communication, stakeholder mapping as well as the complexities of the selected global health challenge incl. existing forms of problematizations in terms of e.g. equity and social justice.
You will acquire the skills to identify, assess and integrate facts and data relevant to the case into the solution as well as apply innovation and problem-solving methods. You will learn how to co-create and communicate in a multidisciplinary and international context, and how to pitch your ideas persuasively. And lastly, you will learn how to recognise and network with stakeholders from various sectors.
This course has been co-developed by the Nordplus-funded network 'Nordic Universities for Global Health Challenges', which includes the Norwegian University of Science and Technology, Uppsala University, Karolinska Institute and the University of Copenhagen.
| | |
| --- | --- |
| On-campus module | 10 - 13 August 2021 |
| Exam | 20 August 2021 |
Credit points: 2.5 ECTS

You can apply, if you have completed a bachelor's degree (or equivalent).
The course is aimed at students as well as professionals in all academic fields with an interest in global health and innovation.
You must be able to read and write English at a scientific level.
Selection process
After the application deadline the admissions committee will go through all the applications and select the course participants. Applicants are encouraged to put energy and care into the motivation-section of the online application, as this is the main selection criteria.
If you have not completed your bachelor degree on date of application, you must upload relevant documentation on how far you have reached in your studies at this point (credit wise etc.) as well as an account (signed by a Study Secretary or other authority) of how far you will have reached by summer, proving this is equivalent to a bachelor's degree.
Participants are requested to prepare individually via an online 20-hour course module. Each participant must produce and share a small assignment before they meet. The online course module will open 5 weeks prior to the on-campus programme.

The first day on-campus includes a series of interactive lectures on the overall case challenge theme, release of the case question, and approaches on how to generate, develop and present ideas.

The following two days will be devoted to group work to develop solutions and presentations, supported by one common workshop and a series of one-on-one coaching sessions on pitching. 

On the last day on-campus, the groups will pitch their solutions and receive feedback from a panel of examinators. This session will be followed by peer feedback.
To complete the course, all students will hand in an individual reflection assignment (7 hours workload).
For more details, please read the course description in UCPH's course database
The application deadline is 1 April 23:59 (CEST).
You apply through the link in the top right hand side of this web page.
You are exempted from payment, if:
You are enrolled at a Danish university and the course is part of your master's programme. Danish students must provide a pre-approval of credit transfer from their home institution upon application.
You are a student at UCPH enrolled in one of the following programmes, you do not need to apply for pre-approval of credit transfer:
MSc in Public Health Science
MSc in Global Health
MSc in Human Biology
MSc in Health Science
MSc in Medicine and Technology/Biomedical Engineering
You are an exchange student and attend the course as part of the autumn exchange semester (min. 3 months stay).
Fee-paying participants:
All other participants (students, working professionals, etc.) must pay tuition fee according to the information below.
| | |
| --- | --- |
| EU/EEA citizens | 2,000 DKK |
| Non-EU/EEA citizens | 3,125 DKK |
The fee covers participation in the course. It does not cover course materials, travel, accommodation and living expenses during the course.
Full payment of course fees must be transferred in May. Payment details will be provided upon acceptance.
Refund policy
You can only get a refund of your tuition fee, if you cancel at least two month prior to the beginning of the course including e-learning modules.
Regrettably, the University of Copenhagen does not offer any scholarships or tuition fee reductions.
The course is only offered online 2021!
If you have questions about the course content, please write to CaseChallenge@sund.ku.dk
Course responsible: Flemming Konradsen
Course administration: Morten Mechlenborg Nørulf
Accommodation: Please note that the summer courses are non-residential. Participants are responsible for finding and funding accommodation during their stay in Copenhagen.
You can use different online portals to search for accommodation, such as:
Copenhagen has an international airport, and the city centre can be reached within 30 minutes. If you want additional information read Arriving in Copenhagen.
Please study our websites for more information about Faculty of Health and Medical Sciences and the University of Copenhagen.
You can find many answers to frequently asked questions about the faculty's summer courses, such as:
deadlines
tuition fee payments
visa
arrival and departure
certificates
If you need specific academic information about the individual courses, you must contact the relevant course responsible directly.
Previous Global Health Case Challenges