From peptic ulcer surgery to a Novo Nordisk blockbuster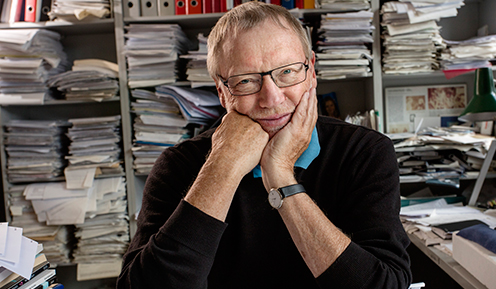 In 1986 Professor Jens Juul Holst discovered the GLP-1 hormone in connection with his work on stomach ulcer surgery. Since the discovery, Novo Nordisk have used the research to successfully develop products to treat diabetes and obesity. 
The hormone GLP-1 can be used to regulate blood sugar levels and satiety. Not only has it made treatment of obesity and diabetes possible, it has also proven useful preventatively through early diagnosis for citizens who are at risk of developing diabetes and obesity.
Since the discovery of the GLP-1 hormone, Novo Nordisk have utilized the knowledge to develop the diabetes drug, Victoza and the obesity drug, Saxenda, which are two of the most important preparations for the treatment of these two lifestyle diseases. 
In 2015, Jens Juul Holst received the prestigious international Fernström prize for his research on GLP-1. He is one of the most cited researchers in Europe, with over 1,200 published articles and citations in over 3,500 articles annually.