Research combats the killers of the developed world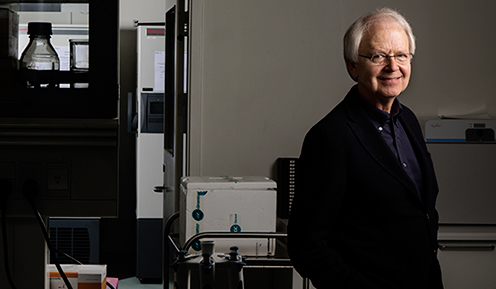 The Novo Nordisk Foundation Centre for Basic Metabolic Research at SUND has existed since 2010. 
For many years, the centre has been working on finding the causes behind the rapidly growing number of lifestyle diseases in the developed world, including diabetes, obesity and cardiovascular disease.  
A significant part of this research has focused on examining DNA changes in cell nuclei to see if genetic modifications interact with lifestyle choices such as an unhealthy diet, lack of exercise and other environmental factors.  
The centre, which is financed by the Novo Nordisk Foundation, publishes around 700 articles a year and is cited more than 5000 times annually. Thus holding a position as a major international contributor to work on the metabolism. 
Intestinal bacteria can affect your health
A central part of the centre's research looks into the the body's trillions of gut flora to assess how they affect health and the development of disease.  The latest results show that the myriad of bacteria in our intestines may play a much larger role in the development of obesity, diabetes and other diseases than previously thought. 
"There is a lot of understanding of the composition of intestinal bacteria and the risk they pose for developing chronic diseases. We can now show exactly how the bacterial composition in Type 2 diabetes patients is abnormal. This allows us to detect the disease easily in a stool sample", says Professor Oluf Borbye Pedersen. 
Measuring the bacterial composition in the body can prevent or treat lifestyle diseases through prescribed dietary changes.